Novel metallic materials, feedstock and fabrication processes for high-performance additive manufactured goods (NovMat-AM)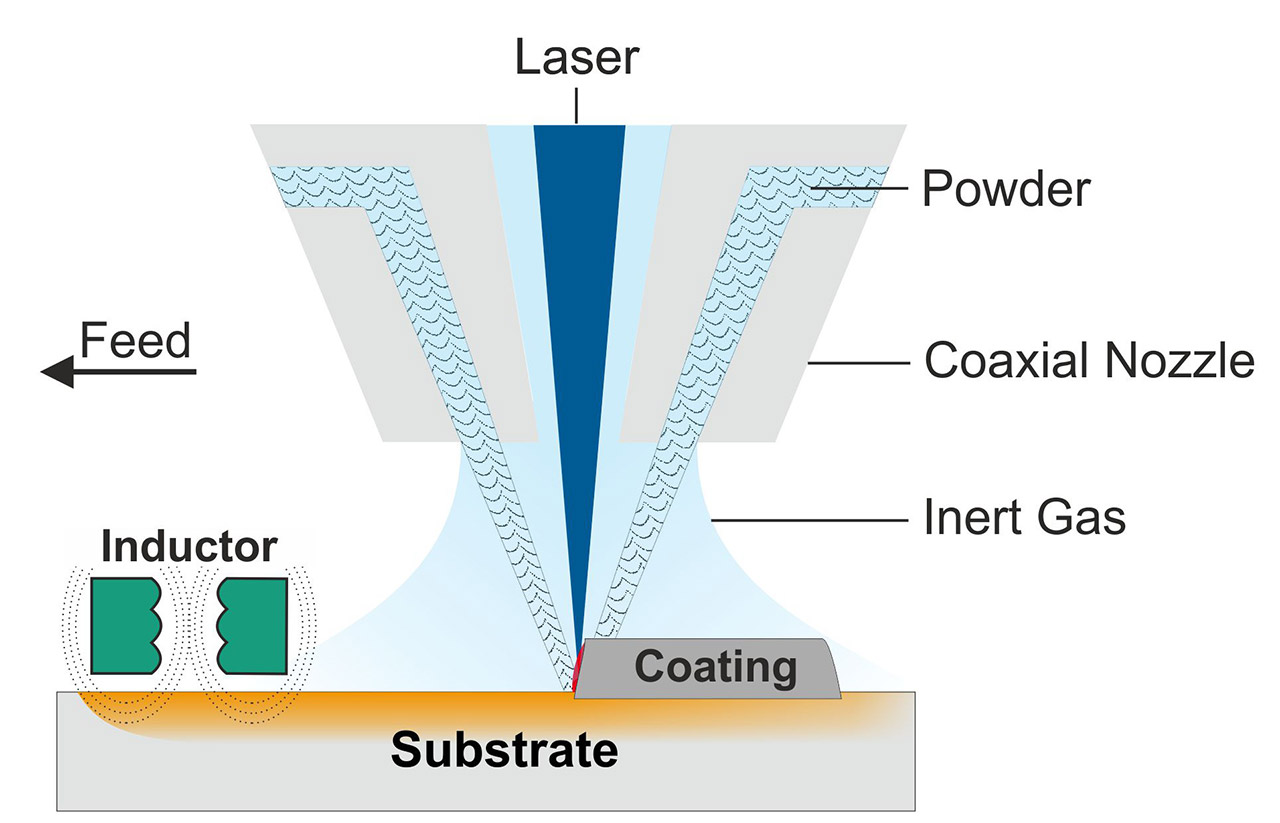 Motivation
Concerns about climate changes and sustainable use of natural resources impose more and more drastically energy efficiency and new approaches in materials design and processing. In this context, the use of emerging additive manufacturing (AM) methods will enable the processing of advanced materials in complex shapes with large material and cost savings as well as effective recycling strategies.


Projektziel
The overall objective of the project is to explore and design novel metallic materials and feedstock based on HEAs and to develop processes for the AM of such materials for future applications in aerospace, power generation and tooling industry.
The project addresses Topic 6 "Materials for Additive Manufacturing" within the M-ERA.NET call 2020. In agreement with the objectives of this topic the project targets the following main tasks and goals:
Overcoming the restriction of limited availability of HEA feedstock materials by developing high-quality powders and filaments for AM
Ensuring the availability of new low cost and low density HEA-based material for high-temperature applications with improved specific strength compared to Ni-based superalloys and γ-TiAl alloys and enabling a cross-cutting array of applications, e.g. for new wear and corrosion protective structures
Developing emerging material extrusion AM and hybrid laser and plasma cladding processes for the fabrication of advanced and multicomponent HEA-based metallic materials
Establishing an improved understanding of the relationship between process parameters, microstructure and mechanical properties
Investigating repair and re-manufacturing strategies based on laser or plasma metal deposition processes allowing to save resources and enabling production in an energy-efficient manner with a clear impact on the European goals of "Reduce, Reuse, Recycle" (RRR) strategy
Following a knowledge-driven approach encompassing theoretical and experimental alloy design and processing for efficient research progress, manufacturing and transnational knowledge exchange

Approach
For this project, a transnational consortium across four countries has been set up that promotes strong collaboration between universities, research organisations and Small to Medium sized Enterprises (SMEs). Depending on the specific task, the Technology Readiness Level (TRL) is between 2 and 3 at the project start. The project generally aims at reaching TRL 4 to 5 at the end of the project. To guarantee a consistent focus on the industrial relevance of targeted topics, an advisory board will be established. It will include prominent European raw material and feedstock suppliers, AM equipment providers, technology and service providers as well as potential end-users coming from aerospace, power generation and tooling industry.