SNEAK PEEK: First insights in the not-yet-published Annual Report 2020/2021
Brake disc coating using HICLAD®
Brake discs are moving into focus as part of the current green-energy discussion. Fraunhofer IWS scientists have developed the HICLAD® process concept to allow a maximization of corrosion and wear protection by tailored surface functionalization. A further focus includes the reduction of particulate emissions. An additional advantage of this technology is the cost-effective series production.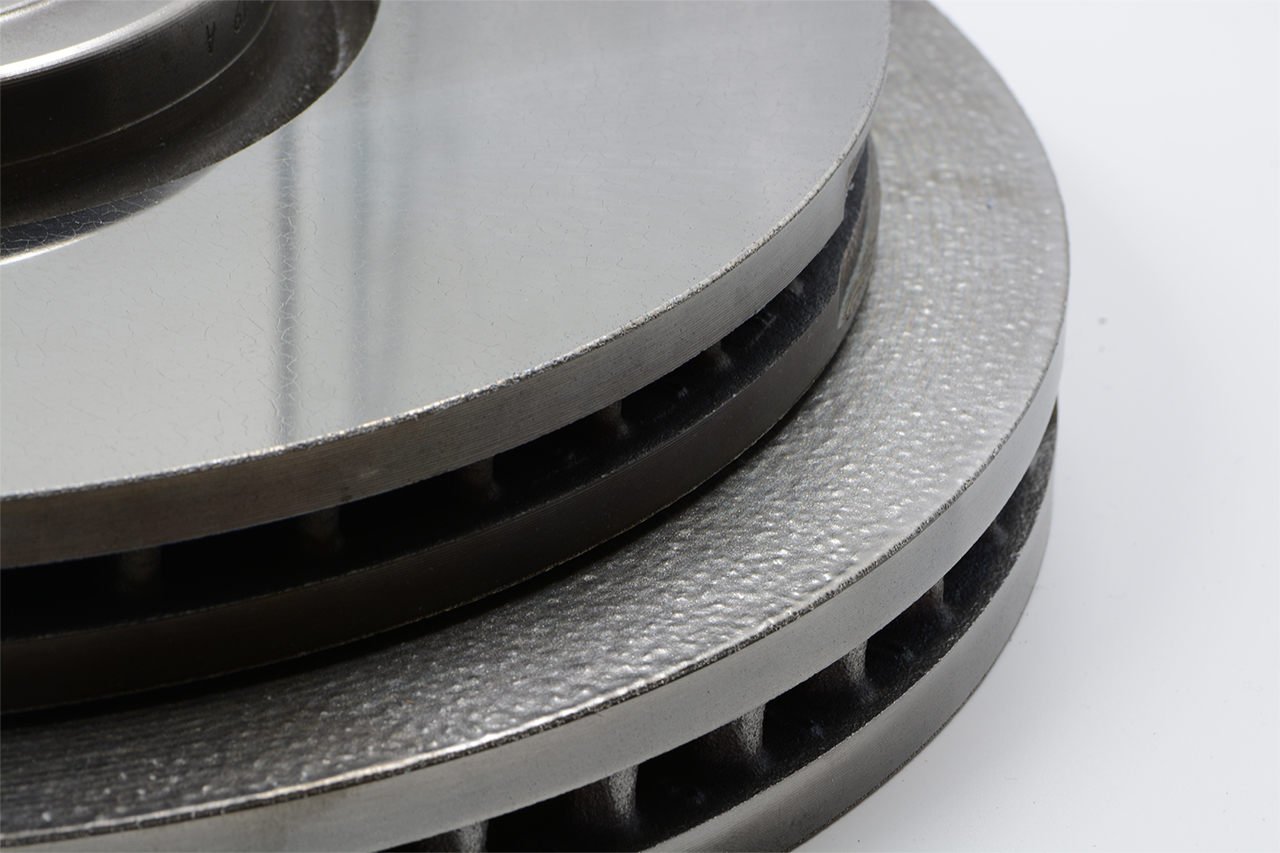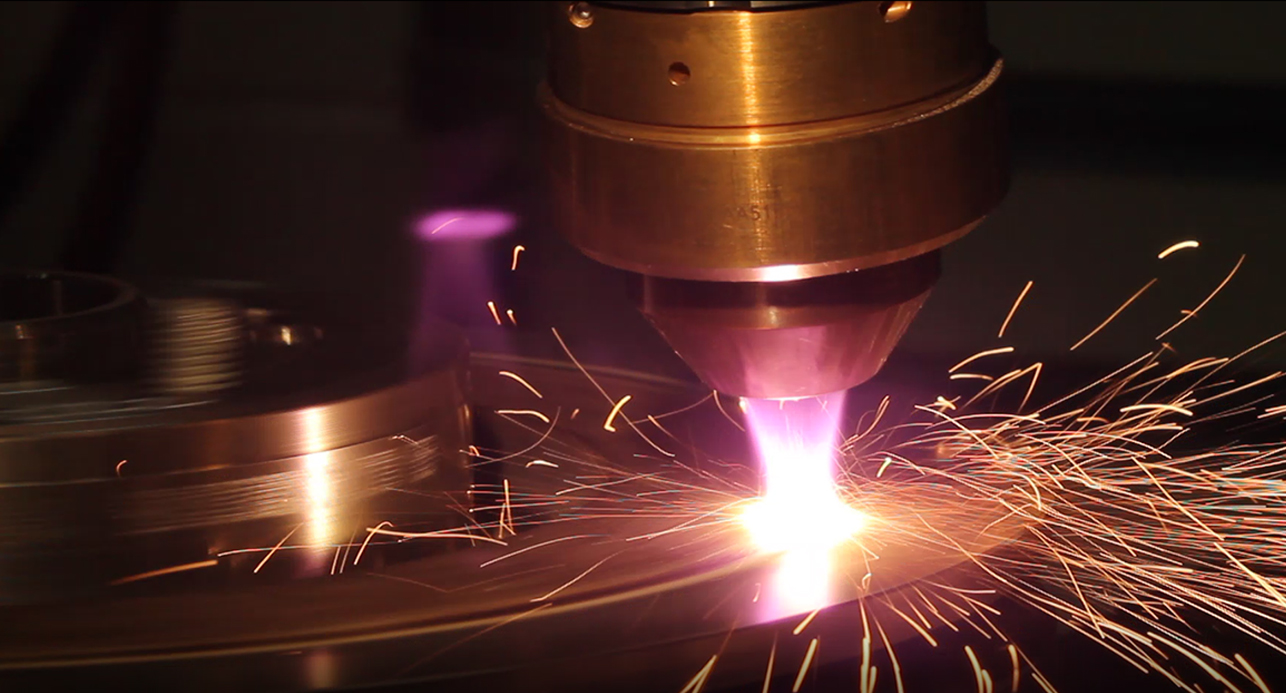 Due to its coating properties and the diverse material spec­trum, laser powder cladding is one of the well-established industrial coating processes for protecting high-quality components against corrosion and wear. However, for mass production in large quantities, such as brake discs, conventional laser cladding so far only partially meets industrial cost targets. As a result, Fraunhofer IWS has now developed high performance and high-speed laser cladding HICLAD®.

Cost-effective high-performance coating for optimum braking properties and minimal fine dust emissions
"This new process uses specially developed powder nozzles and optics configurations," explains Holger Hillig. This approach designs a stable and reproducible high-performance coating process with up to 20 kilowatts of laser power. "Productivity and job performance increase accordingly, both of which are indispensable for series production," says the engineer. The brake discs are coated in two layers: On the one hand, a corrosion protection layer of about 125 micrometers thick is created from stainless steel. The HICLAD® process is adjusted in such a way that a defect-free coating is formed on the difficult-to-weld lamellar grey cast iron of the brake disc blanks, which has minimal values in terms of mixing, stresses and distortion. The welding layer with the actual tribological function is applied on top of this. It obtains its wear resistance from hard materials such as tungsten carbide, titanium carbide or chromium carbide, which are embedded in an iron-based alloy. The coating system and the mixing ratios are adjusted in such a way that, in combination with the brake pads, an optimal friction pairing can be achieved in terms of braking properties and minimal fine dust emissions.
Thanks to process control and melt pool monitoring, the process is extremely robust, so that, for example, inexpensive powders with a broader particle size distribution can also be used. "This significantly reduces the overall material costs," says Hillig. The quality of the coating system can be controlled non-destructively using LAwave® technology. The coating solution presented significantly reduces fine dust emissions during braking and avoids corrosion damage that usually occurs during irregular use - such as in electric vehicles. The service life of the treated brake discs is considerably extended.