SNEAK PEEK: First insights in the not-yet-published Annual Report 2021/2022
High-precision reactive joining technology for microsystems engineering
Fraunhofer IWS is working on a new evolutionary stage of reactive joining. In future, reactive multilayer systems (RMS) will join sensors and other components in the field of microsystems engineering as direct coating on wafers and components or as thin films in a particularly gentle and environmentally friendly way - using less energy and yet much faster than the joining technologies used so far.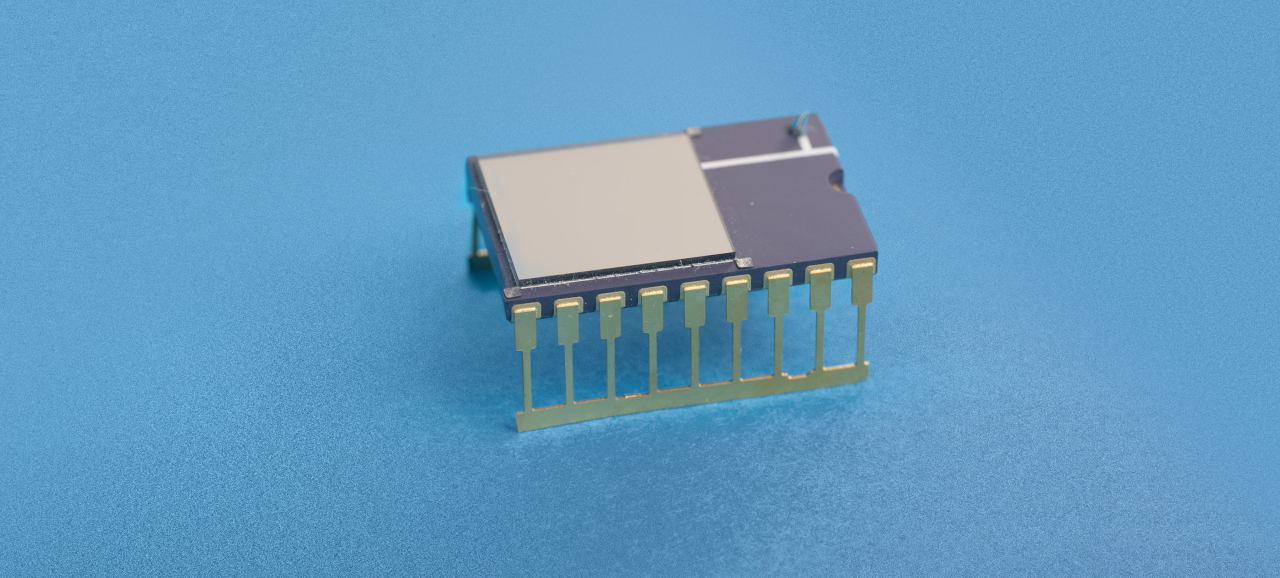 To fabricate pressure sensors, for example, it is necessary to clamp a pressure-sensitive thin steel membrane above a silicon cavity. During the joining process be-tween silicon and steel, the energy input should be focused as far as possible solely on the material surfaces. Otherwise, the signal quality of the sensor could shift unintentionally and damage the compact electronics all around. This applies not only to joining silicon to steel, but also to glass and many other materials.

Fast, gentle and strong connections

The scientists aim to join components in microsystems engineering in such a way that they are gentle with respect to the material, strong and hermetically sealed. These RMS consist of the novel material combination zirconium (Zr) and silicon (Si). An RMS consists of hundreds of alternating nanometer-thin layers. An ignition pulse initiates an exothermic chain reaction that firmly joins the two materials in just a few milliseconds. The locally limited heat input protects the components, reduces production costs, minimizes joining stress, saves energy, significantly increases the process speed and can even join materials that are difficult or impossible to join using conventional methods.

New possibilities in medical technology

Zr-Si RMS now for the first time enable brazing joints. As a result, sensors and joints can withstand higher mechanical and thermal loads. In contrast to previously used RMS made of nickel and aluminum, the use of biologically harmful nickel is no longer necessary. This opens up broader fields of application, for example in medical technology such as sensors, e.g. for lab-on-a-chip systems. The layer thicknesses, which have been reduced from 80 to 20 micrometers compared to nickel-aluminum RMS, also enable more complex and highly integrated sensor technology.