Fraunhofer IWS and Partners Aim to Develop a Measurement System for Fast and Reliable Methane Detection
Precise Mobile Tracking for Emission Reduction
Die Europäische Union hat sich zum Ziel gesetzt, die Methan-Emissionen in den Sektoren Landwirtschaft, Abfall und Energie besser zu erfassen und weiter zu reduzieren. In diesem Zusammenhang riefen unter Koordination der »DBI – Gas- und Umwelttechnik« das Fraunhofer Anwendungszentrum für Optische Messtechnik und Oberflächentechnologien AZOM, »Micro-Hybrid Electronic« und »fiberware« ein Forschungsprojekt zur hohlleiterbasierten Spurengasanalyse von Methan ins Leben. Dabei soll ein mobiles Kompakthandgerät entstehen, das Methanemissionen mit einer bislang nicht möglichen Präzision ermittelt. Das Projekt wird im Rahmen der BMBF-Fördermaßnahme »KMU-innovativ: Ressourceneffizienz und Klimaschutz« (kurz: HLSG-CH4) über drei Jahre hinweg gefördert.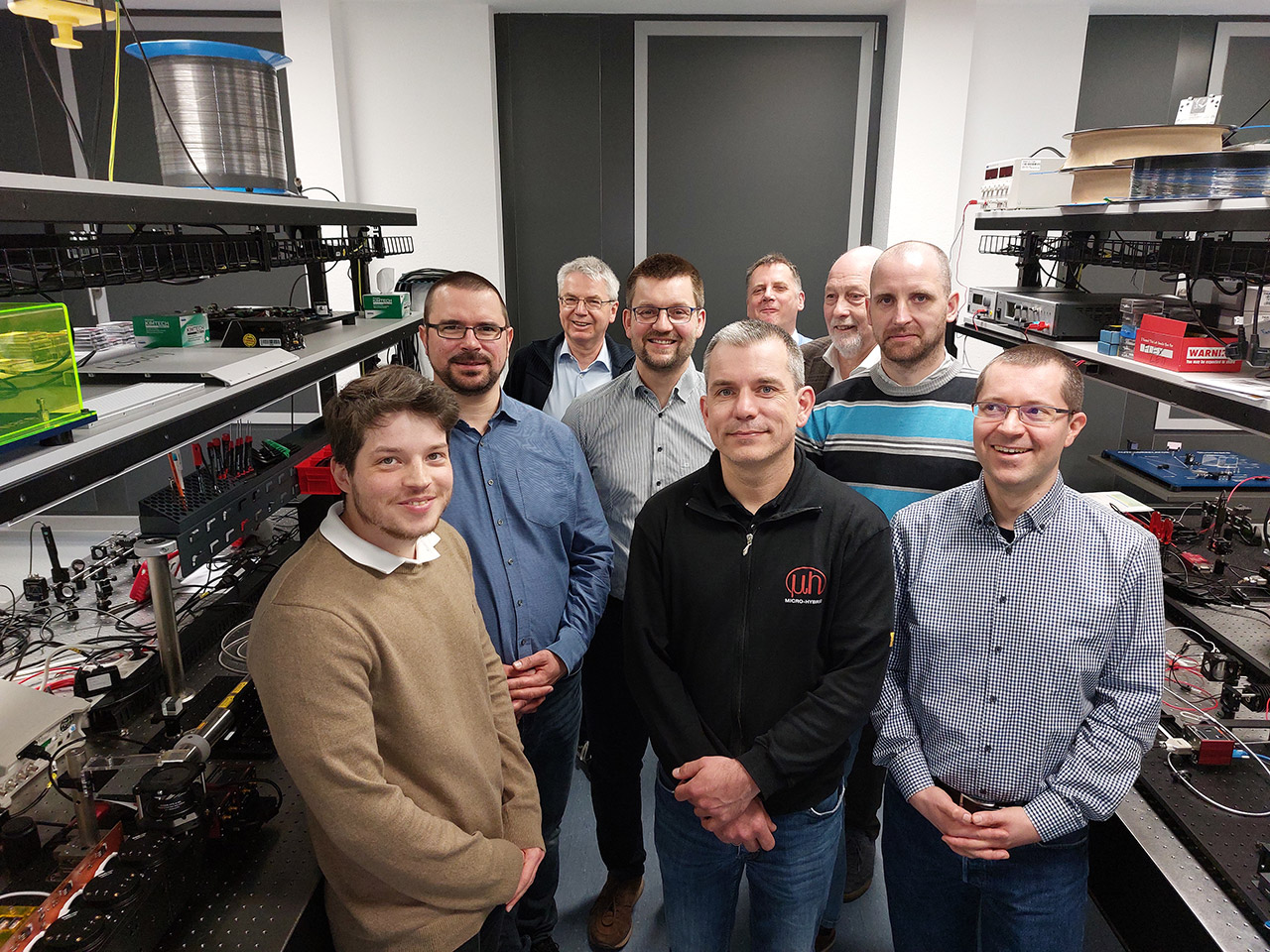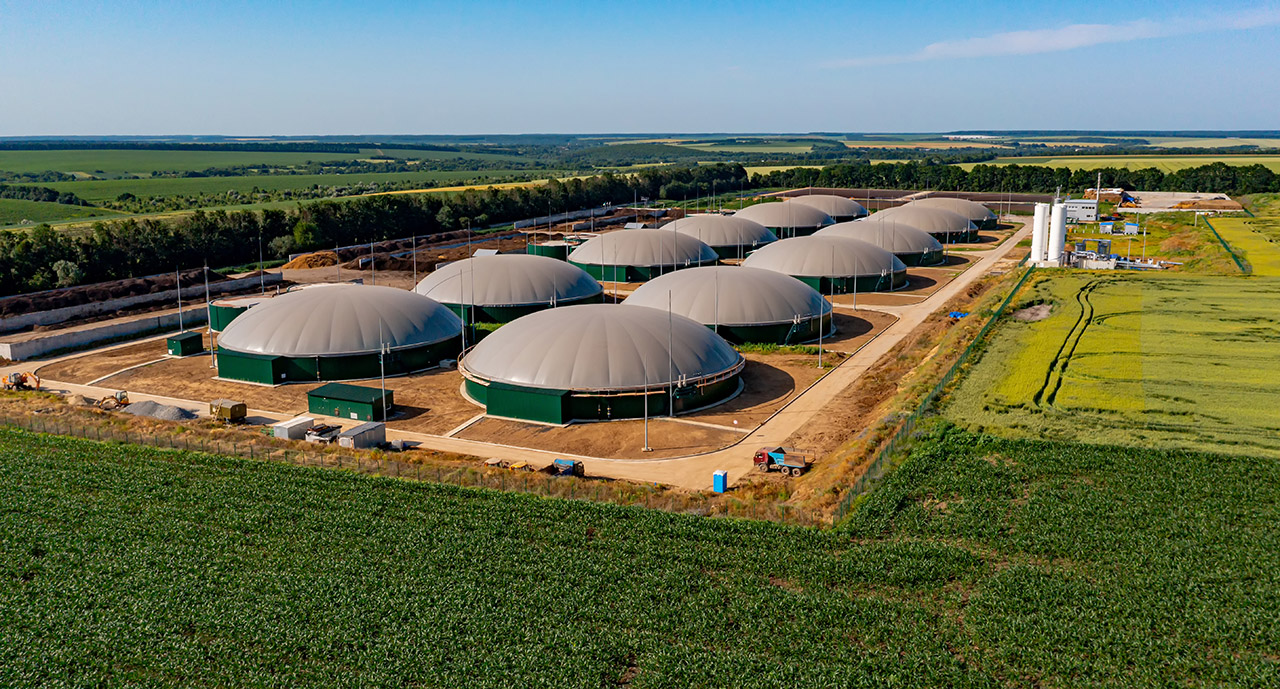 In the methane strategy, the European Commission announces not only regulations for measuring and reporting methane emissions but also measures to better detect and repair leaks in the gas infrastructure. Therefore, the partners of the HLSG-CH4 project will develop a waveguide-based method and sensor system that will allow the detection of small methane leaks and areal anthropogenic methane gas emissions. This new measurement system is expected to reliably and selectively detect changes in atmospheric methane concentrations at trace levels as low as 100 parts per billion. "The innovation of our research project lies in the integrative approach of adapting a waveguide and resonator geometrically and metrologically to create a mobile compact measurement system," reports project leader Dr. Robert Manig of the DBI Group. Application of this measurement technology is to be found in the context of emission reduction in current natural gas technology and the growing biomethane market. Dr. Tobias Baselt, who leads the Fraunhofer AZOM research group, adds, "The system should enable time-resolved detection of methane trace gas emissions to characterize sources and prioritize targeted emission reduction measures."

Background on Trace Gas Analysis

Apart from carbon dioxide, methane is the most significant greenhouse gas, the concentration in the atmosphere rising annually with increasing momentum. Methane is released primarily by agriculture, mining, as well as oil and gas production. Biogas plants can also cause unintentional emissions. In contrast to large areas where methane escapes as a trace gas, methane concentrations close to the explosion threshold can be detected selectively on a mobile basis using various measuring systems with conventional sensors. Predictably, from 2023 onwards, gas suppliers throughout Europe will be required by law to carry out emission measurements at gas plants. In terms of their emission behavior, compressors in particular can currently only be monitored with an extremely high level of effort. This requires measurement below one part per million. So far, however, there has been a lack of suitable technical equipment.

Tasks of the project partners

DBI – Gas- und Umwelttechnik GmbH: Project management and coordination, definition of technical equipment requirements from the user's point of view, measurement support for equipment development and prototype testing in field use for the maintenance of gas plants in the biogas sector, and validation of the novel measurement concept in the accredited test lab
Fraunhofer AZOM: waveguide characterization, cavity ring-down technologies, coupling mechanisms between waveguide and beam sources and receivers, and mechanical design of the overall system
Micro-Hybrid Electronic GmbH: Development, characterization, interfacing, and control of the IR light sources as well as the IR detectors, optoelectronics, calibration of the system, and overall system electronics
fiberware - Generalunternehmen für Nachrichtentechnik GmbH: Development of the waveguide and support for the integration of the waveguide into the overall system

About the Fraunhofer Application Center for Surface Technologies and Optical Metrology (AZOM)

Fraunhofer IWS operates Fraunhofer AZOM in cooperation with the West Saxon University of Applied Sciences Zwickau (WHZ). Researchers explore and develop new approaches in optical metrology, image processing, process control, and surface characterization. Their goal is to transfer the research results quickly and directly into application-specific solutions for industrial processes. Fraunhofer AZOM forms an interface between applied science and industry in medical technology, automotive engineering, mechanical engineering, and semiconductor technology.