SNEAK PEEK: First insights in the not-yet-published Annual Report 2020/2021
Non-destructive coating analysis on brake discs with LAwave® Technology
Today, new coatings on brake discs meet increasingly complex requirements. Conventionally, a destructive metallographic cross-section is used to check their quality. This method is expensive, slow and resource-intensive. Fraunhofer IWS researchers have now demonstrated that a fast and non-destructive evaluation can also be achieved using the LAwave® method.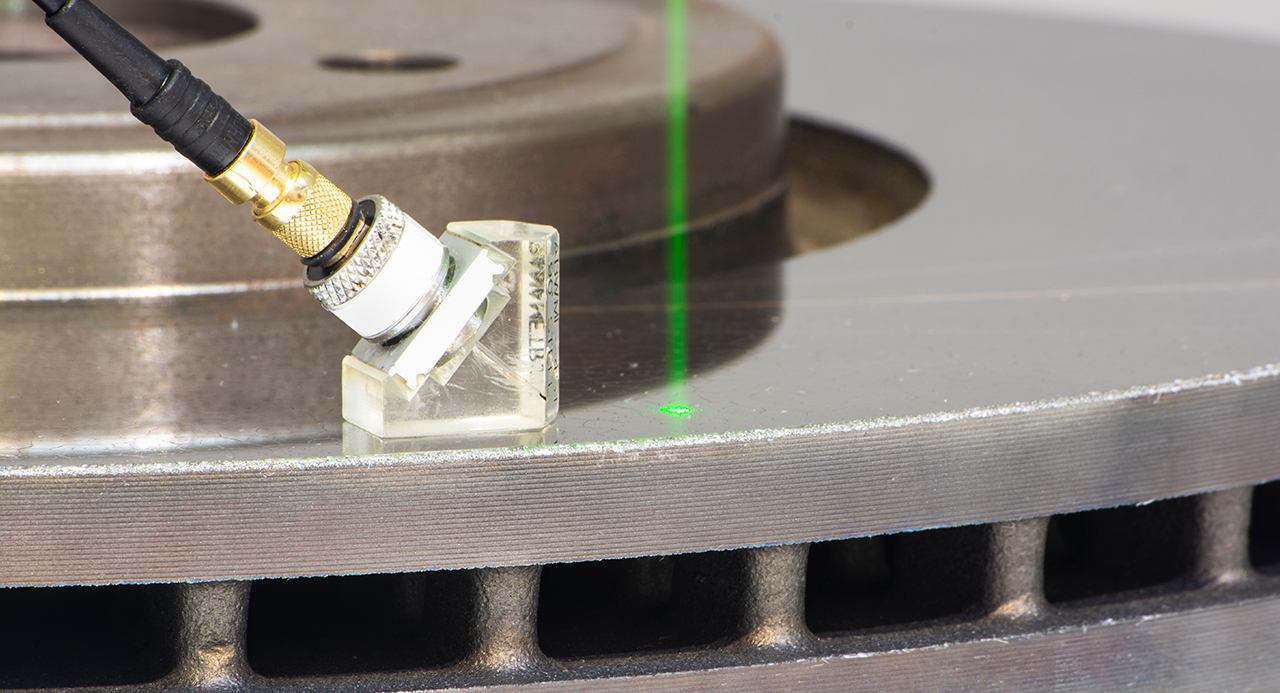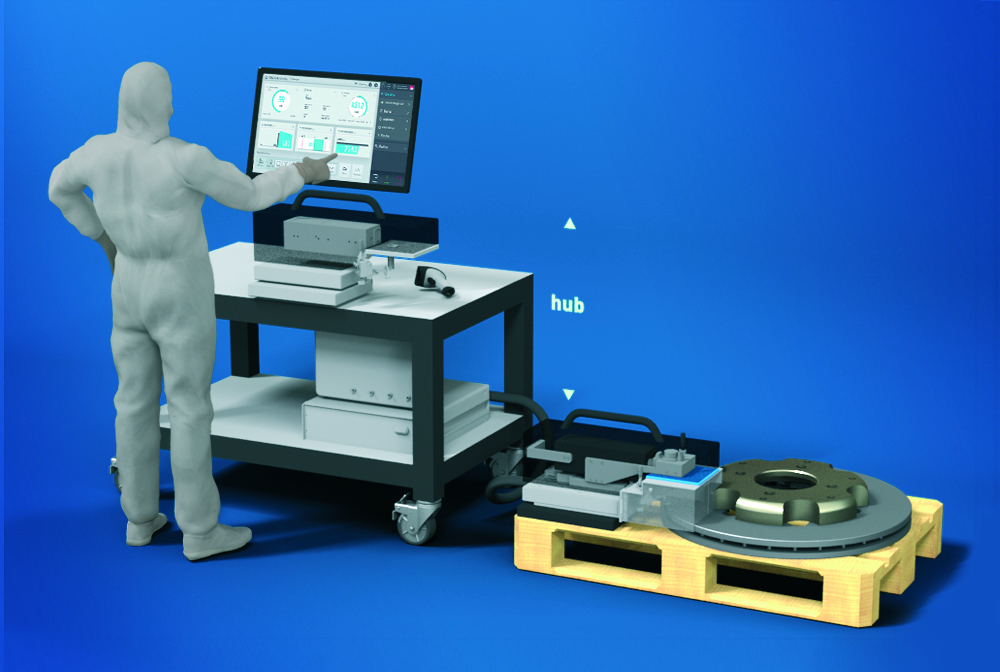 "Brake discs for the vehicles of the next generation need to be more wear-resistant to reduce particular emissions," says Stefan Makowski. "In electrically powered vehicles, the mechanical brake is rarely applied, so rust is not regularly removed." These high requirements can be met by applying wear and corrosion-resistant coating systems by means of laser cladding. Similar to welding processes, the challenge here is to ensure a tightly bonded and defect-free material deposition. Makowski explains the process, emphasising the advantages of non-destructive coating testing: "Until now, a prepared cross-section has been analyzed under the microscope – a tedious and destructive procedure. The LAwave® technology developed at the Fraunhofer IWS based on surface wave spectroscopy offers a promising alternative."

Non-destructive measurement within seconds
Measurement is performed non-destructively and within a few seconds on a small surface area. The measured sound propagation is characteristic for the layer and the substrate. As pores, cracks and bonding defects interfere, the results allow researchers to draw direct conclusions regarding the mechanical properties of the entire coating system. Subsequently, the measured data is evaluated in comparison to a reference sample. The process is fast enough to test a large number of measuring spots, and can be automated, if required. In this way, a pre-selection for further analyses or a comprehensive quality control can be performed quickly during process development.

About LAwave®
The measurement method LAwave®, developed at the Fraunhofer IWS, allows non-destructive characterization of films and material surfaces. It uses short laser pulses to create surface acoustic waves. Their propagation velocity is then measured over frequency. The so-called dispersion curve depends on the elastic modulus (Young's modulus), density, and thickness of the film. After measurement, the dispersion curve is fitted with a physical model to obtain the desired material parameters.