Innovative joining technology for automated butt joining of elastomer-based cavity seals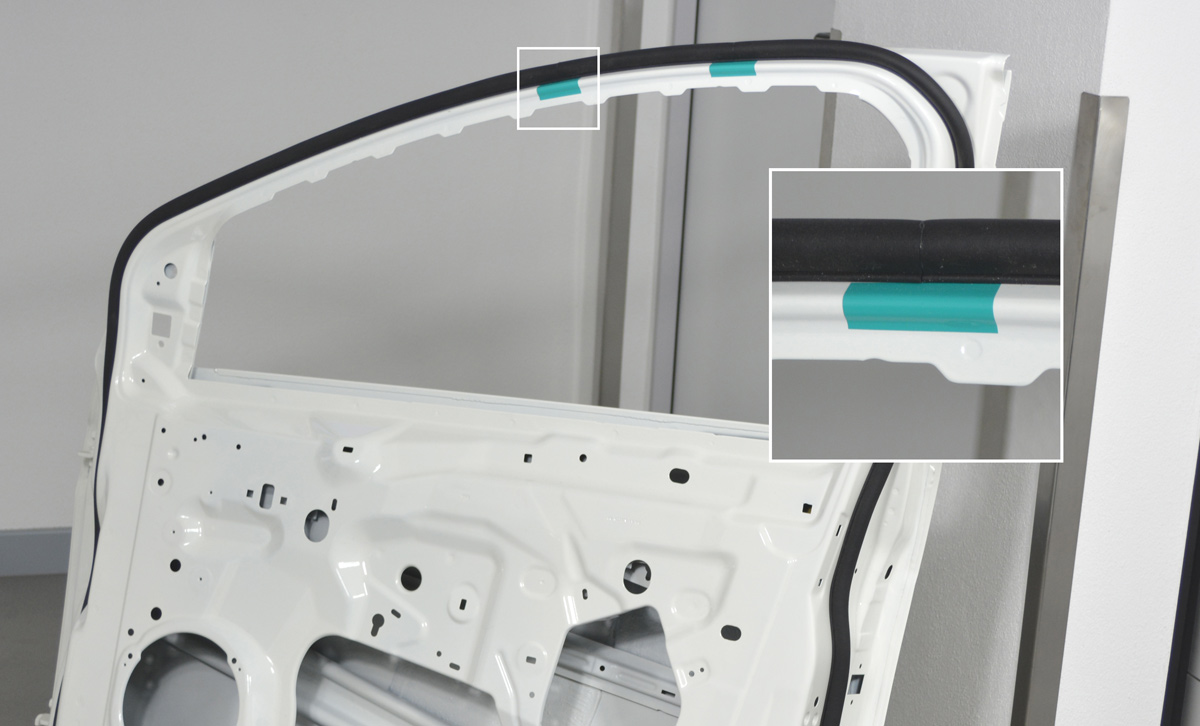 Motivation
In automotive engineering, elastomer-based EPDM cavity profiles for sealing passenger areas are state of the art and widely used in industry. In an automated process, cut-to-size or continuous semi-finished products of the EPDM profile are adhesively bonded to doors or bodywork using robot control. Finally, the cavity profile is cut and the two butt ends are joined together. The permanent elasticity of the joining zone as well as an undisturbed sealing process are essential to ensure tightness when the doors are closed.

Aims and approach
This project was designed to develop an efficient bonding mechanism for joining ethylene-propylene-diene rubber (EPDM) profiles. Here, material-locking joining technologies using reactive multilayer systems (RMS) and adapted adhesive systems are to be developed which are suitable for butt joints in automated production.
As an alternative to previous solutions based on cyanoacrylates, the researchers investigated other adhesive systems and developed a combination of bonding and thermal joining using reactive multilayer systems (RMS). The RMS consist of a nanolaminate of two reactive materials (e.g. Ni and Al), which, when activated, generate an intermetallic reaction and release a precisely defined heat quantity within a very short time. This process was used to locally soften the EPDM as well as to melt the additive material and thus enabled very fast and precise joining.
In addition, the project analyzed other cost-effective and efficient methods of heat input by means of heat radiation and convection for alternative adhesive systems.