SNEAK PEEK: First insights in the not-yet-published Annual Report 2022/2023
Cutting-edge Research for a Strong Hydrogen Economy
If a shift away from fossil fuels and toward environmentally friendly alternatives is to succeed, Europe needs to boost hydrogen technologies. Ecologically produced "green" hydrogen qualifies as an emission-free and quickly refuelable energy carrier, but is also needed as a basic material in the chemical industry and many other branches of industry.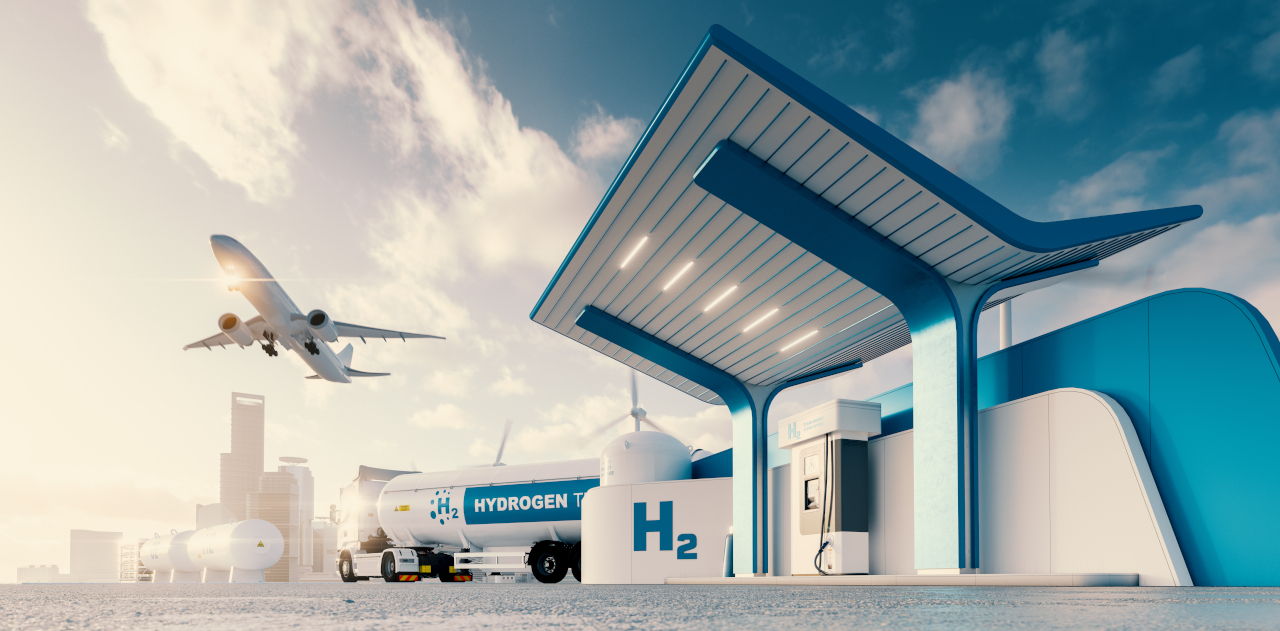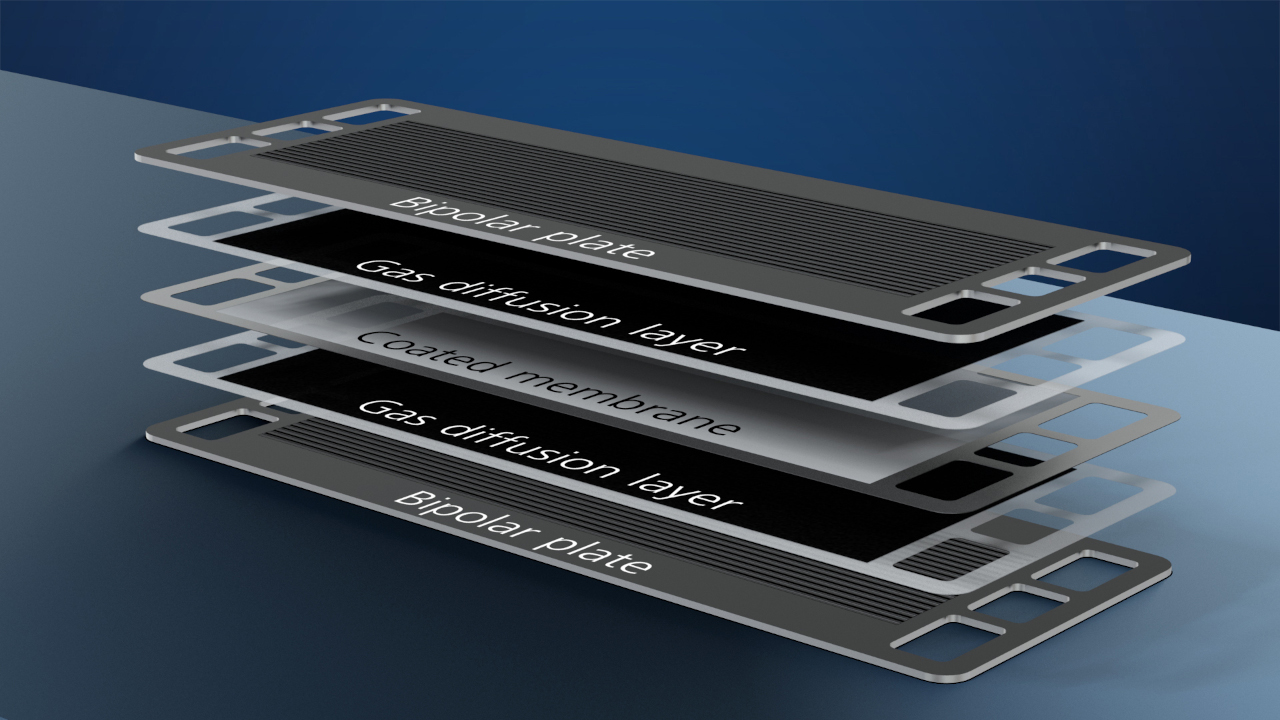 Fraunhofer IWS Focuses Laser, Material and System Competencies on Bipolar Plates for Electrolyzers and Fuel Cells
The Fraunhofer-Gesellschaft conducts research and development along the entire value chain. Fraunhofer IWS contributes its expertise in system and process development, highly efficient coating processes, additive manufacturing as well as material development and characterization.


Bipolar Plates for Truck Fuel Cells Every Second
Together with 18 other Fraunhofer institutes, Fraunhofer IWS is developing environmentally friendly yet practical and affordable alternatives to diesel engines for heavyduty transport in the "H2GO" network. The Dresden institute is focusing on fuel cells based on proton exchange membranes (PEM). Key components include bipolar plates (BPP), which are used to assemble the individual cells and, from these, the fuel cell stacks. Together with the coordinating institute Fraunhofer IWU and other partners, the researchers are working on a process that should render the production of these bipolar plates significantly cheaper and faster than before. This could reduce the price of mobile PEM fuel cells – with high production speed and quality "Made in Germany". A roll-to-roll process with innovative coating, joining and fabrication techniques shall enable this. In this process, the equipment feeds a metal foil from the roll through a system that cleans the carrier material with high automation, coats it in vacuum chambers first with chromium or other adhesion-promoting metals and then with conductive carbon. In further process steps handled by Fraunhofer IWS, laser rolling or alternatively bonding processes join the BPP halves. Afterwards, lasers cut the foils into the appropriate cell format. "We expect significant cost reductions, better efficiency, particularly high quality and high throughput rates," says Dr. Teja Roch, head of the project group at Dortmund OberflächenCentrum DOC®, explaining the envisioned benefits of this innovative manufacturing process. "Producing at least one bipolar plate per second should be possible."
Rapid Prototypes
Researchers at Fraunhofer IWS have developed an additive prototype manufacturing process to enable fuel cell producers to quickly test new bipolar plate designs. Industrial 3D printing in a laser powder bed allows new test samples to be produced significantly faster than by classical tooling.

More Effective Surface
A special microtexturing process developed by the institute doubles the effective surface structure of the bipolar plates. This may ultimately improve the system's energy yield.

Sustainability and Cost Efficiency
Catalyst coatings show the ability to be applied over large areas at high deposition rates without critical raw materials. Together with partners from industry and research, Fraunhofer IWS develops thermal sprayed coatings for the efficient and sustainable "scaling-up" of equipment for production (like PEM electrolyzers).


Tight and Safe Hydrogen Tanks
Hydrogen tank filler necks can be tightly welded by laser. This increases component safety and, thanks to the low heat input during the process, enables the use of high-strength aluminum alloys and thus the reduction of component weight.


Longer Lifetime through Composites
Composite bipolar plates made of graphite and polymers can contribute to the durability of electrolyzers and fuel cells. Fraunhofer IWS improves the surface conductivity with its laser interference processes and uses lasers for cutting.


Longer Lifespan through Material Design
The use of corrosion-resistant metal alloys can help to extend the lifetime of electrolyzers and fuel cells. Various coatings based on carbon but also metal are being developed for this purpose. A special materials development project is scheduled to start in 2023.


More Quality and Understanding of Materials
In the future, the Fraunhofer IWS teams intend to make greater use of in-house hyperspectral analysis to significantly improve the quality control of materials and entire components for hydrogen plants. Improved analytics should also lead to a deeper understanding of the materials used.