SNEAK PEEK: First insights in the not-yet-published Annual Report 2020/2021
Innovations in hybrid manufacturing for aerospace
Hybrid manufacturing describes the combination of different manufacturing processes in order to implement targeted use of their advantages. Therefore, Fraunhofer IWS particularly focuses on combinations with additive manufacturing processes. Hybridization is used wherever – locally and geometrically limited – materials with optimized properties are required: for example, medical technology, automotive and plant engineering, and aerospace.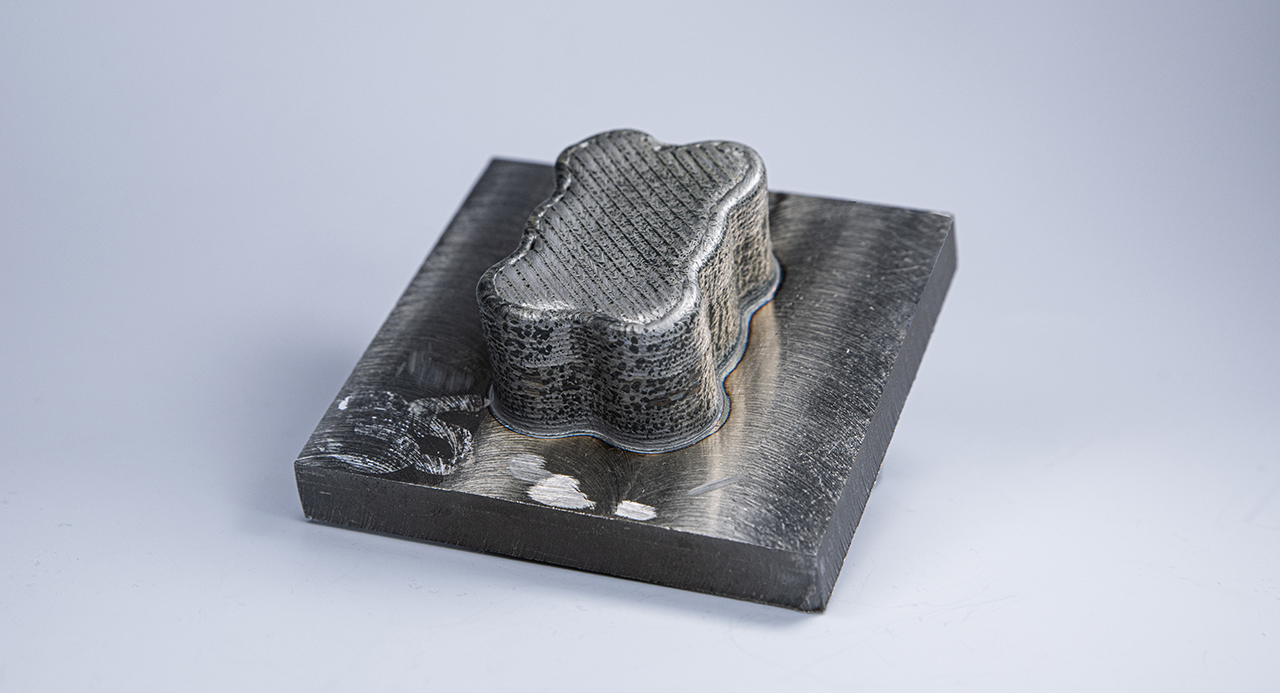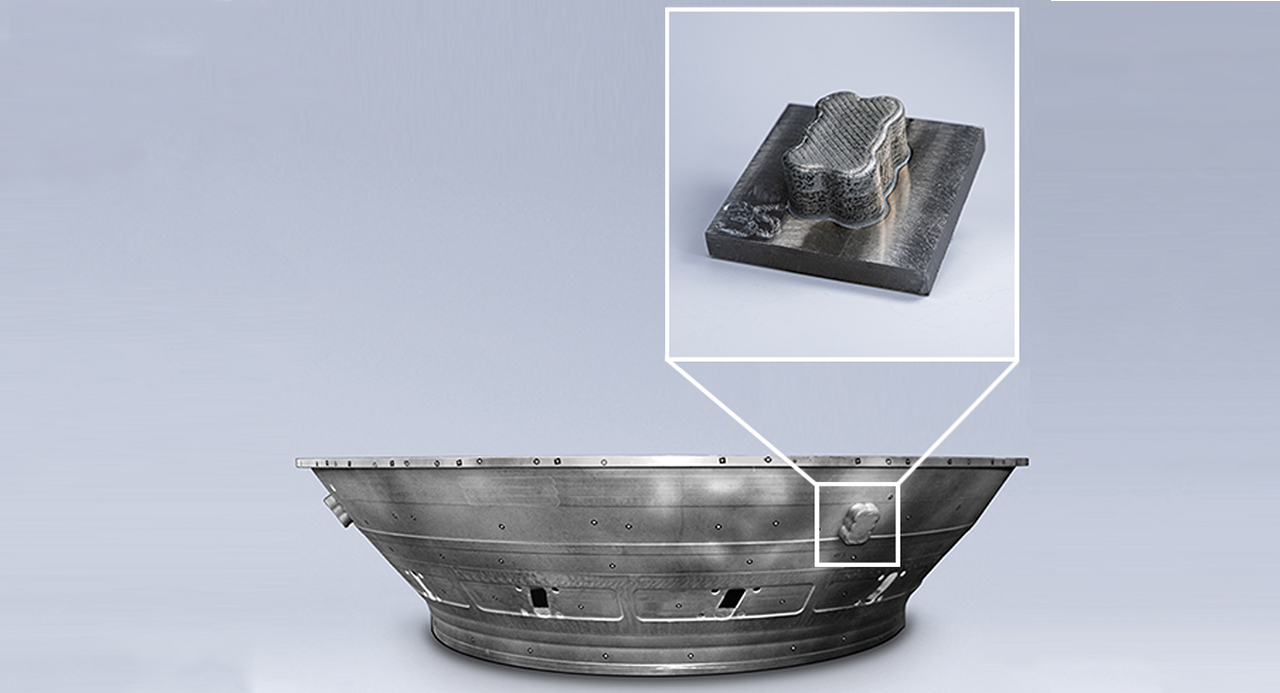 In the AGENT-3D_IMProVe project, the IWS team and project partner MTU Aero Engines have developed the hybrid process chain consisting of Direct Energy Deposition (DED) with wire filler material and conventional machining. The project focuses on saving semi-finished product costs by reducing both material quantities and machining times. Consequently, tool costs are to be saved. This was achieved by a precise additively manufacturing using DED on the conventionally produced substrate body. The project partners used a nickel-based alloy (Inconel 718) as a wire filler material. "This alloy is characterized by its strength at high temperatures and its high corrosion resistance against aggressive media. Thus it is particularly suitable for aircraft turbine constructions subject to high thermal stress," says Stefan Polenz. The scientists used the Fraunhofer IWS coaxial coating head (COAXwire) to deposit the filler material. This head precisely works with wire filler materials and is independent of feed direction.
Initially, the experiments were based on a parameter study for processing the filler metal on similar substrates. The weld tracks thus produced were analyzed and evaluated by means of metallographic analysis methods. The researchers used the best parameters to design volumes for material characterization. Decisive success factors include a near-net-shape, pore-free material application and the targeted adjustment of required material properties. An accompanying intelligent process monitoring and control system supported the reproducible sample manufacture.

Development of a new demonstrator with lower starting materiel volume
The scientists developed a demonstrator based on the successful preliminary tests. Polenz reports: "It consists of a turbine housing manufactures by conventional machining. Compared to conventional methods the housing is fabricated from a blank with a smaller volume. We subsequently employed the DED process for the close contour construction of boss structures." A low local DED heat input provided the basis for successfully constructing this structure on the thin-walled substrate with wall thickness of only a few millimeters with low distortion. The scientists have already succeeded in testing near-contour machining and heat treatment on dummy components. The production of several boss structures could already be demonstrated on the final demonstrator component. These will now enter post-processing.