TAILORED JOINING – Joining technology experts focus their know-how in Dresden
Joining is the key challenge in production processes and often a significant cost factor. The knowledge and the selection of the appropriate procedure is therefore of the utmost importance. Within the framework of the 9th international laser symposium and the joining symposium "Tailored Joining" renowned experts will meet for an international exchange of experiences in Dresden on February, 22 - 24, 2016. The symposia and the open house invitation to the "Innovationsabend für Unternehmen - Industrie @ Fraunhofer IWS" will offer comprehensive insight into the recent developments and industrial applications of laser and other welding processes. Solid phase and mechanical joining procedures such as adhesive bonding and composite technologies will find a wide presentation platform.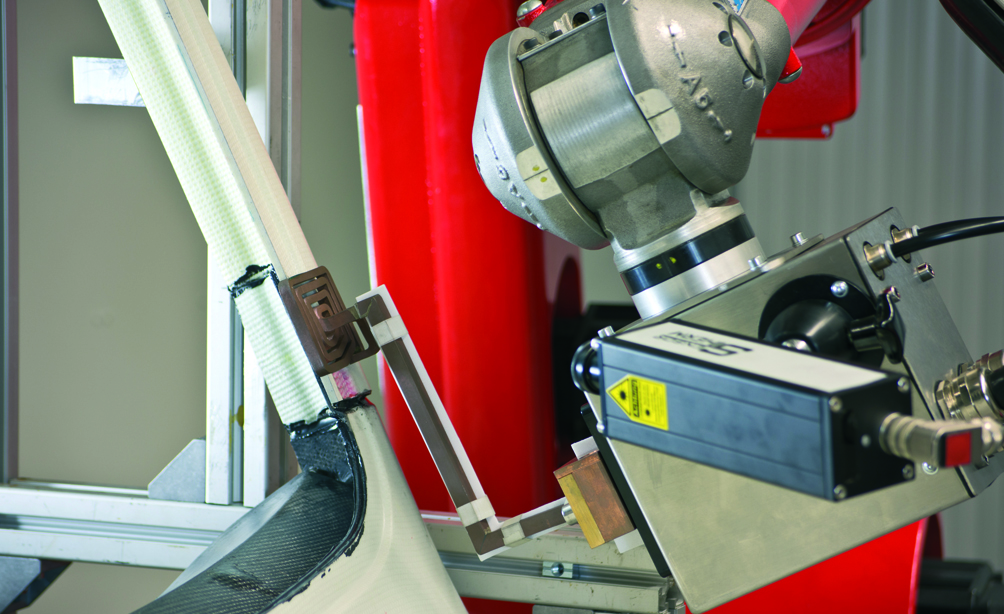 Dresden uniquely combines most diversified expertise in the field of joining technologies. For this reason the joining technology center "Tailored Joining" has been established in cooperation with the TU Dresden and the Hochschule für Technik und Wirtschaft- University of Applied Science. The center is designed to provide an overview about the possibilities and limits of diverse joining processes. It delivers direct and impartial comparison, presents novel developments and offers industrial solutions. The center's core is the internationally extraordinary wide range of joining technologies, which are intensively studied and developed.
The international joining symposium "Tailored Joining", being held simultaneously with the international laser symposium "Fiber, Disc & Diode" on February, 23 and 24, 2016 is a well-proven opportunity for vivid discussions. The IWS will present, among others, recent developments in the field of laser welding of Al-die cast, novel systems for the friction-stir welding of 3 D fuselage shells, research results with respect to coating processes during magnetic pulse welding and possibilities for the thermal direct joining of polymer and metal.
Already the day before, Monday, 22nd January, 2016 we will offer basic courses for selected technologies, which include practical demonstrations in our and our partner's, labs. These courses offer the possibility to become quickly familiar with technologies to evaluate their possibilities and limits even to newcomers. At 5 p.m. the IWS will open its doors for interested companies and for participants of the workshop and symposia. We will provide live demonstrations and presentations, dealing with different topics related to laser and joining technologies. In addition to the chance to visit many demonstrations there will also be some culinary snacks and excellent opportunities for discussions with our scientists and project managers.