Cutting tools and knives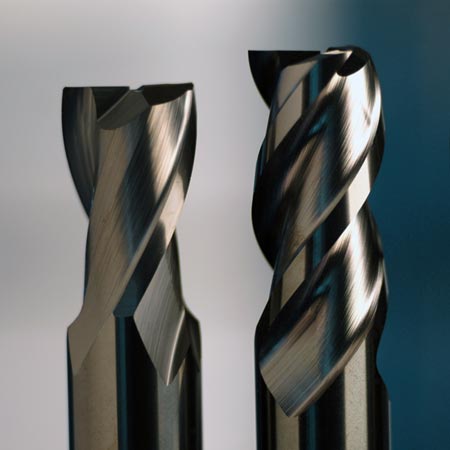 Diamor® coatings prove advantageous on cutting tools when processing very abrasive materials (e.g. graphite) and materials with a high tendency to stick to the tool surface (e.g. aluminum). Coated tools allow higher processing speeds, longer uptime and better cutting quality.

The following applications were especially successful for Diamor®:

VHM single tool mill for machining of AlMgSi0.5 and AlMgSi

VHM cutting inserts for machining AlMgSi0.5 and AlSi20

VHM plane irons for wood processing
Diamor® coatings also perform well on cutting knives. In particular the one-sided application benefits from the so-called "rabbit tooth effect", which enables an extreme extension of the lifetime of a sharpened edge. The company Nesmuk developed a kitchen knife (Nesmuk-Diamor), which boasts a lifetime sharpness warranty.