Cladding, repair and additive manufacturing: direct metal deposition by means of laser wire cladding
Surface coating, component repair and the generation of complex structures are the challenging applications fields of modern laser technologies. Most different metallic and ceramic materials in the form of powder or wire are available as additional materials for these technologies. Users increasingly favor wires due to their various advantages. The Fraunhofer-Institut für Werkstoff- und Strahltechnik IWS Dresden presents the latest model of the laser processing optics COAXwire at the EuroMold in Frankfurt. This optics is most suitable for the precise generation of metal structures with wire and cored wires.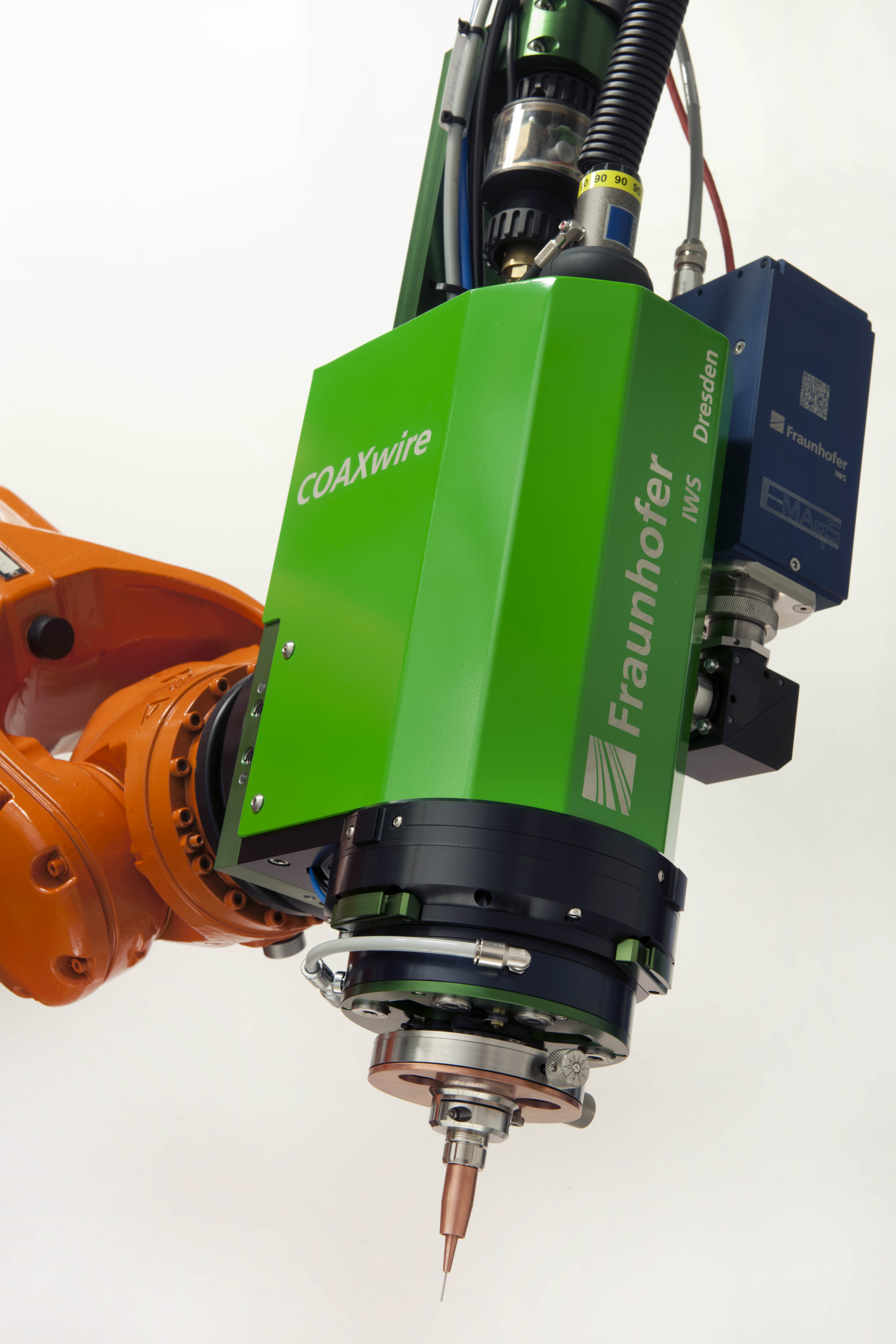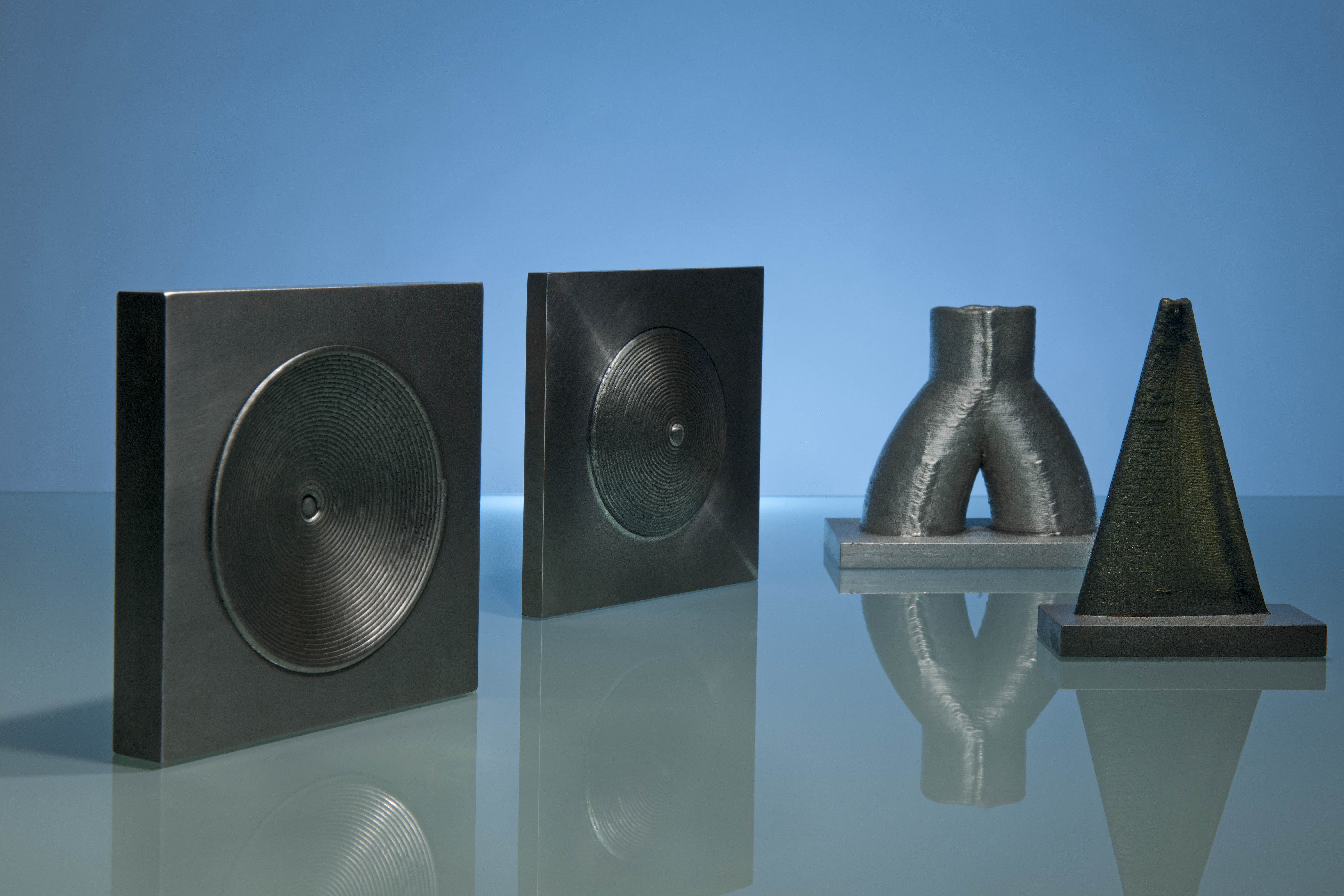 The novel IWS laser wire coaxial processing optics COAXwire offers an excellent solution for all those applications which demand precise, two- and three dimensional metal depositions. For this optics the collimated beam of an up to 4 kW fiber or disc laser is symmetrically split into three partial beams and subsequently focused on a circular spot. The set-up of the optical elements allows for a wire supply precisely into the beam axis. Thus the wire directly meets the center of the laser induced melt bath. This enables a complete directional independence for technical welding positions.
"The advantages of wire as additional material have quickly convinced our industrial partners, ", Prof. Nowotny explains. "Independently from the component geometry the filler wire is constantly utilized to 100 % as the material supply is independent from gravity." Compared to the powder cladding procedure this process is very clean, and both user and environmentally friendly.
Furthermore, due to their smaller specific surfaces, it is less likely that the wires react with the surrounding atmosphere. That implies advantageous processing possibilities for reaction-critical materials such as titanium and aluminum. Additionally, cored wires enlarge the available range of alloys in the field of high-alloyed and hard materials. The novel IWS laser wire coaxial processing optics is designed for usage of commercial solid and cored wires and compatible for standard wire suppliers.
It includes collision and safety shut-downs to prevent damages in the case of malfunc-tions and process irregularities. The compact design enables a simple integration into CNC machines and robot systems.
Current application fields range from repair of engines and turbines to coatings of func-tional surfaces on forms and tools up to direct additive manufacturing of metal compo-nents. Our experts are looking forward to welcoming you to the Fraunhofer IWS Dresden.